Adas Torah
Adas Torah Building Campaign
Baruch Hashem our new building is well underway and due to be completed in August 2016. Please click here for dedication opportunities.
Welcome!
Welcome to Adas Torah!
Several years ago, a small group of young, native Angelenos, who had moved back to the Pico-Robertson community, founded Adas Torah, with minyanim held at the Marriot Hotel. Within a few years, the shul grew to two full minyanim on Shabbos, weekday minyanim, Daf Yomi, and an array of shiurim for men and women.
Today Adas Torah is a vibrant community centered on Tefilla, Limud Torah and Chesed. We invite you to join us!
Rabbi Dovid Revah
Please click here for the Shabbos bulletin.
Please click here for a membership form. and for a letter from Rabbi Revah.
Nitzachon: Adas Torah Journal of Torah Ideas
The shul is excited to present the fifth volume of its semi-annually published journal of Torah essays written about the Moadim by members of Adas Torah. Volume 3:2 includes 29 thoughtful essays on Purim, Pesach, Shavuos, and Bein Hamitzarim, and covers Halacha, Machshava, philosophy, history, and Chasidus. For dedication opportunities or to submit articles for the next volume of Nitzachon, please speak to Rabbi Revah, Michael Kleinman, or Yaakov Siegel.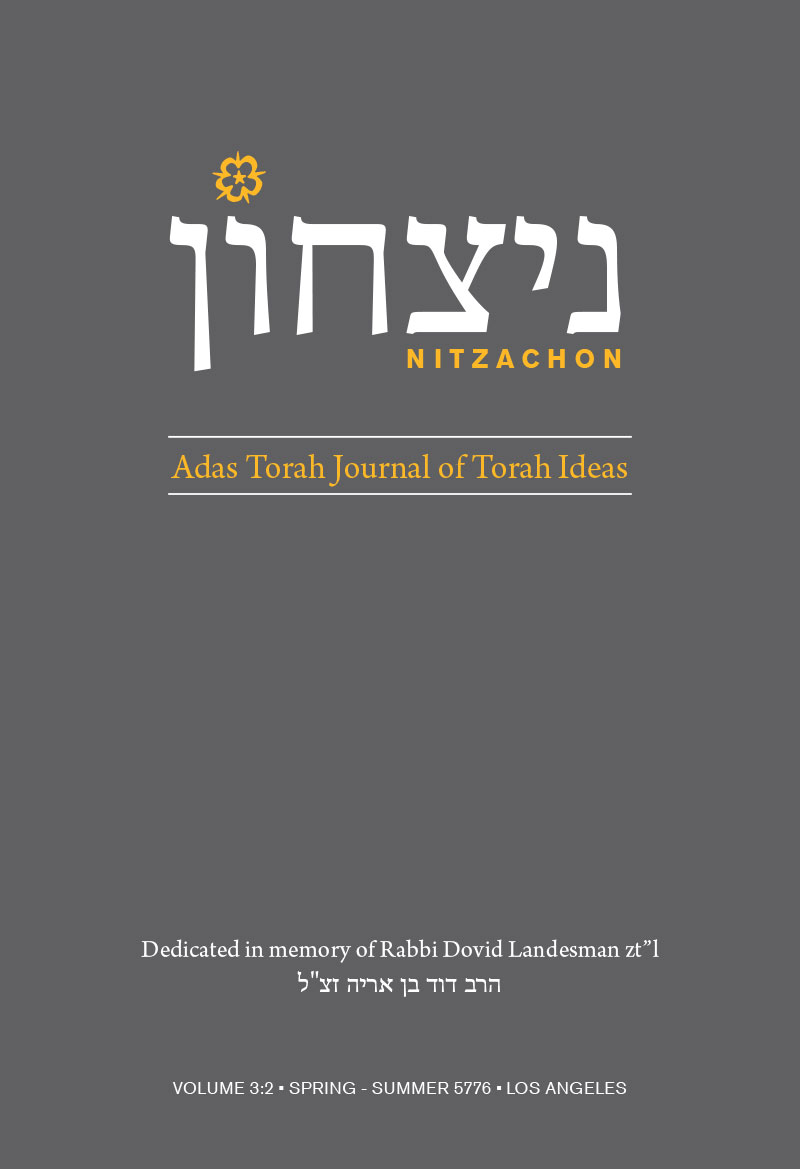 Nitzachon 3:2 - Spring-Summer 5776
To read previous issues of Nitzachon, please go to the Nitzachon page.
Yoreh Deah Chabura
Our Yoreh Deah Chabura meets every Sunday morning at 9:00 am. We are presently learning Hilchos Bassar V'cholov. To hear the shiurim from Rabbi Revah please click here
Adas Torah Building Campaign
Please click here for renderings of our new building and dedication opportunities.
Rabbi Leuchter's visit to Los Angeles
Rabbi Reuven Leuchter visited our community over Memorial Day weekend and delivered two inspirational shiurim. Please click on the links below to listen to his shiurim.
Tue, 27 September 2016 24 Elul 5776